PROGRAM PARTNERS & INITIATIVES
The Greater Poweshiek Community Foundation serves as an umbrella organization and financial manager for many other organizations.  By banding together, these organizations achieve efficiency of scale while maintaining independent advisory committees.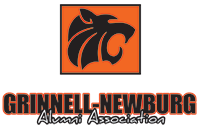 Grinnell-Newburg High School Alumni Association
Objectives and Purposes:
1. To provide activities, communications and other services for those who attended schools in the Grinnell-Newburg Community School District and other members of the Association,
2. To foster and support the educational and related activities to the Grinnell-Newburg Community School District and
3. To support the efforts of the Grinnell-Newburg Community School District Scholarship Program, and encourage contributions to that fund.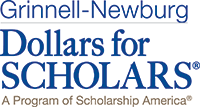 Grinnell-Newburg Dollars for Scholars
The Grinnell-Newburg Dollars for Scholars is a locally operated and supported chapter. Operated by an all-volunteer Board of Directors, the purpose of Dollars for Scholars is to expand access to educational opportunities by involving and assisting donors in the support and encouragement of educational achievement.
The Grinnell-Newburg Dollars for Scholars is a chapter affiliate of Scholarship America, a nationally recognized non-profit student aid service organization.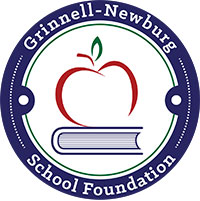 Grinnell-Newburg School Foundation (GNSF)
Mission:
To ensure that our school district can continue to provide an excellent academic program for all students and continue making strides toward its goals for student achievement, GNSF pledges to:
Maintain an on-going fundraising program
Maintain a grant and allocation program
Maintain an Endowment Fund for our schools

Imagine Grinnell
Imagine Grinnell is a member-based community organization whose primary focus is enhancing the quality of life for the citizens of Grinnell and the surrounding area. Created in 1985, Imagine Grinnell takes pride in forming and empowering coalitions to implement community improvement projects that improve the quality of life for our people, promote a healthy environment and complement economic development efforts.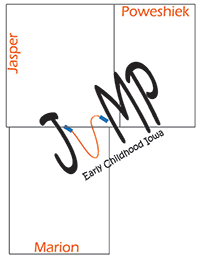 Jasper, Marion, Poweshiek (JMP) Early Childhood Iowa Area
Mission:
To assure that families in Jasper, Marion, and Poweshiek Counties have access to affordable, high-quality childcare, early intellectual stimulation for children, are free of child abuse, and have the skills and services necessary to be healthy and strong.
JMP Early Childhood Iowa Area provides funding for programming aimed at children ages 0-5, including preschool scholarships, day care fees for low-income families, training for childcare providers and teachers, support programs for at-risk families, and community-based literacy projects.
For more information about JMP, please contact GPCF at 641-236-5518.
S.H.E. COUNTS
The mission of S.H.E. COUNTS is to support, help, and empower women and girls in Poweshiek County. Your donation will help to support under-funded programs and efforts that can move women and girls toward self-reliance.
For more information about S.H.E. COUNTS, please contact GPCF at 641-236-5518.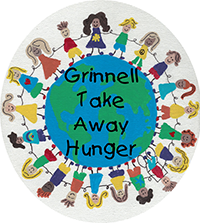 Take Away Hunger
Formerly Kids Against Hunger, Take Away Hunger is a food relief organizations that unites teams of local volunteers.  The Grinnell board coordinates four community-wide packaging events annually where teams package highly nutritious food that is sent both domestically and internationally.  Since 2006, the organization has packaged more than 700,000 meals to fight hunger not just overseas, but also here at home.
To find out how you can participate in a packaging event, call the Foundation Offices at (641) 236-5518.
Tiger Packs
Tiger Packs is an initiative of the Greater Poweshiek Community Foundation (GPCF) that was established to combat hunger in the Grinnell-Newburg School District. Eligible K-8 students receive a weekly bag of kid-friendly, nutritious food to take home on the weekends while the high school students have access to a food pantry with a variety of healthy snacks and takeaway meals. Tiger Packs was established in 2013 as a pilot program at Bailey Park Elementary with just 12 students, and the program has expanded to serve 196 students from five area schools. Our numbers continue to grow as registration forms are now included with school enrollment materials. Any student who receives free or reduced lunch is automatically eligible, but students who have been identified as food insecure by school personnel may also participate. There is a clear indication of community need for this program as the percentage of students in the Grinnell – Newburg school district receiving free and reduced lunch has increased from 30.6% during the 2007-08 school year to 35.5% in the current academic year.
Tiger Packs touches a variety of community issues, particularly the link between nutrition, education, and poverty. Children who do not get enough healthy food to eat have greater difficulty concentrating in school, which leads to decreased performance. Tiger Packs is an important program because it not only combats a direct need with a short-term solution (feeding hungry children), but also works to address a fundamental cause of poverty: children who are not focused on their hunger will be better able to concentrate on their learning, and will be more likely to perform well in school, continue their education, and break the cycle of poverty.
For more information about Tiger Packs, please contact GPCF at 641-236-5518.
Grinnell Veterans Memorial Building Campaign
Honoring veterans and serving the community. A new look. A local and national purpose.
For more information about the Grinnell Verterans Memorial Building Campaign, please contact Tom Lacina at tomlacina@gmail.com
To make a donation please use the Give Now button below or download a donation form for mailing here.