Grinnell Veterans Memorial Building Campaign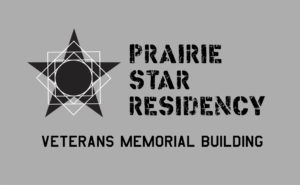 Our Vision:
Honoring veterans and serving the community. A new look. A local and national purpose.
Our Committee:
Craig Cooper
George Drake
Randy Hotchkins
Tom Lacina
Cynthia Sherman
Leonard Boswell (former congressman)
Pete DeKock
Bill Menner
Nicole Behrens
Mary Adamek
Our Commission Members:
Marie Andrew
George Fowler
Leo Lease (Chair)
Gwen Rieck (Vice-Chair)
Summary
The City of Grinnell has a Veterans Memorial Building ("VMB") in its Central Park built in the late 1950s and initially approved by the citizens of Grinnell in May of 1944 during the midst of World War II. It has fallen into disrepair. Its poor condition is particularly striking because it sits within Grinnell's newly renovated Central Park.
There are essentially two options as to how to deal with the VMB—improve it for an appropriate use or remove it and replace it with a sculptural or landscape memorial to veterans. It is the vision of the Grinnell Veterans Memorial Building Commission that the building be renovated to honor veterans as a memorial, to serve the community and to house a national artist residency, called the Prairie Star Residency, with a special focus on veterans.
The attached summary addresses the vision of improving the building to serve these three functions. Questions should be directed to Tom Lacina at tomlacina@gmail.com
Download the donation form here (PDF download).
Please click here to read or download the full summary (PDF download).
Please click here to read or download the press release (PDF download).