Community Betterment Grants
Community betterment grants allow the Greater Poweshiek Community Foundation to assess and respond to the community's most pressing needs, today and into the future.
Racial Equity Fund Grants
Grants are focused on anti-racism work in the Grinnell Area.
Understanding that race inequitably influences the lived experience of many in our country and our community, this fund supports anti-racism work in the Grinnell area so that the structures we influence are less likely to negatively impact Black, Indigenous, and people of color. The fund provides grants to community organizations actively advancing racial equity by changing policies, institutions, or systems to address individual and/or institutional racism so that our community has a more intentional, proactive, and cooperative approach to creating a culture of equity and anti-racism.
Priority will be given to proposals that address multiple items below:
Seek to understand and acknowledge racial history and disparities
Create a shared vision of a fair and inclusive society
Help build civic, economic, cultural, or political power for Black, Indigenous, and  people of color
Strive to bring about long-lasting systems change
Address relevant policies, practices, or systems serving as barriers to racial equity
Demonstrate collaborative partnerships in the community
Show promise that the desired results will be achieved
Leverage additional funding
Grant Application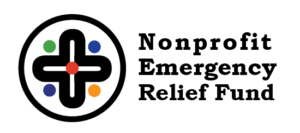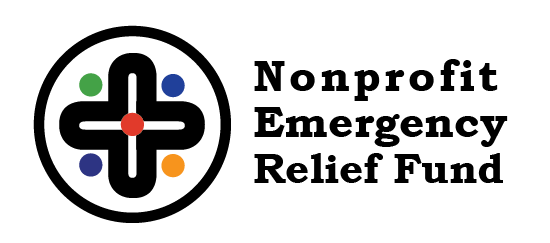 Nonprofit Emergency Relief (NERF) Fund Grants
Grants support Poweshiek County nonprofits and public entities negatively affected by the COVID-19 pandemic and the derecho storm.
The Greater Poweshiek Community Foundation, in conjunction with the Claude W. and Dolly Ahrens Foundation, Grinnell College, Grinnell United Way and Grinnell Mutual Reinsurance have established the Nonprofit Emergency Relief Fund as a way to support local nonprofit organizations and public entities in Poweshiek County, Iowa. Applications will be reviewed monthly by a committee consisting of the community organizations listed above. Awards will generally range between $500 & $3,000, and will help to cover programmatic, operational, and equipment costs. Grants will also support relief, recovery, and resiliency efforts for Poweshiek County, Iowa nonprofits and public entities negatively affected by emergencies and natural disasters.
Grant Application
Poweshiek County Alliance
The PCA began in 2006 as part of the County Endowment Fund Program created by the Iowa State Legislature.
This legislation provided a portion of state gambling revenue be distributed to Iowa counties that do not have gambling entities. The Poweshiek County Alliance combines this funding with the Community Fund for Poweshiek County and several other designated funds to distribute grants each year to non-profit organizations that support the needs of Poweshiek County.
Since its inception, over $1.19 million has been granted to Poweshiek County non-profits, civic organizations and local governments to improve the lives of residents.
PCA & Community Fund Grants
Grants are focused on projects that address the needs of residents within Poweshiek County.
Projects of particular interest are those providing:
Cultural, educational, and recreational opportunities
Enhance the safety, beauty, and economic vitality of the county
Projects/programs that will benefit more than one community in the county are encouraged, and preference will be given to applications seeking matching funds, or to organizations seeking to collaborate with other local nonprofits.
Poweshiek County Alliance Grant Program – Due by 5 pm on Monday, January 23, 2023
GRANT QUESTIONS
MORE PCA GRANT RESOURCES
APPLY NOW
PCA Grantees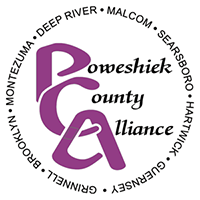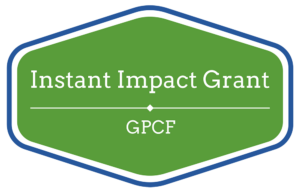 Instant Impact Grant
This grant program is available to nonprofit organizations (501(c)(3)) or public entities located in Poweshiek County.
Priority will be given to new grant projects (not previously reviewed by PCA) that are innovative and/or collaborative and provide:
Recreational and wellness support
Physical and mental health support
Use the buttons below to learn more about the program and documents needed to submit a proposal.
Grant Rubric
Grant Application
Grant Guidelines & Report